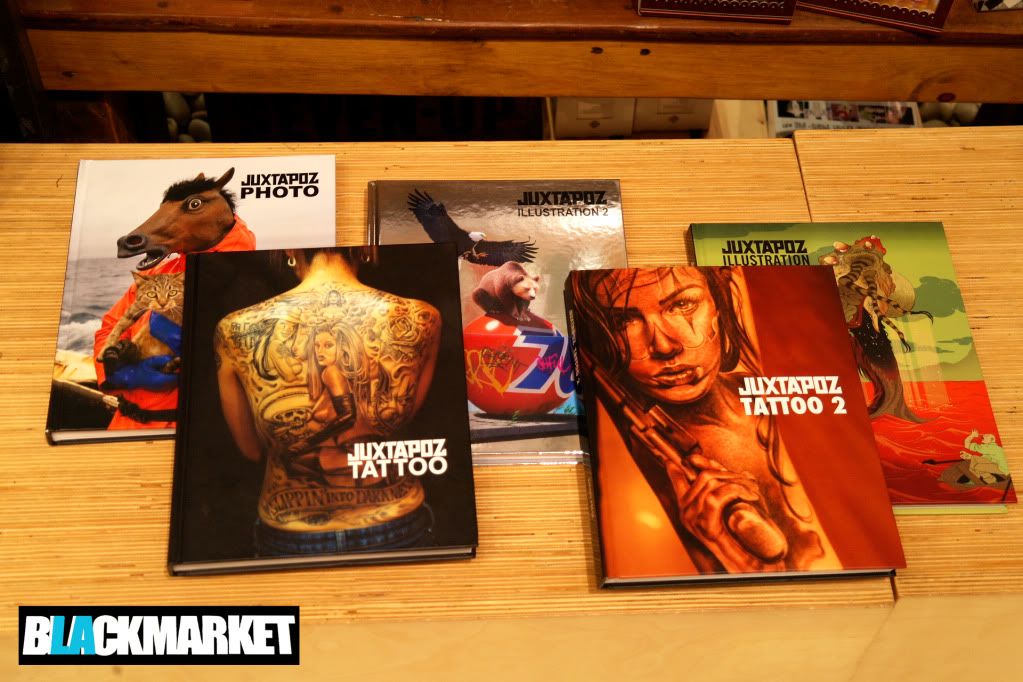 Juxtapoz Art & Culture Magazine was created in 1994 by a group of artists and collectors to both help define and celebrate urban alternative and underground contemporary art. Featured in the books above is a collection of inventive art, illustrations, photography, and even body art. Proving that Inspiration can translate to any medium, the world is your canvas! Take a look below to see some of the details between the covers.
The Books spotlight individual artists and their art as well as detail their journey in the art world! Cool Stuff
These books are a great coffee table read!
These are available and more! Come down and take a look at all we have to offer!